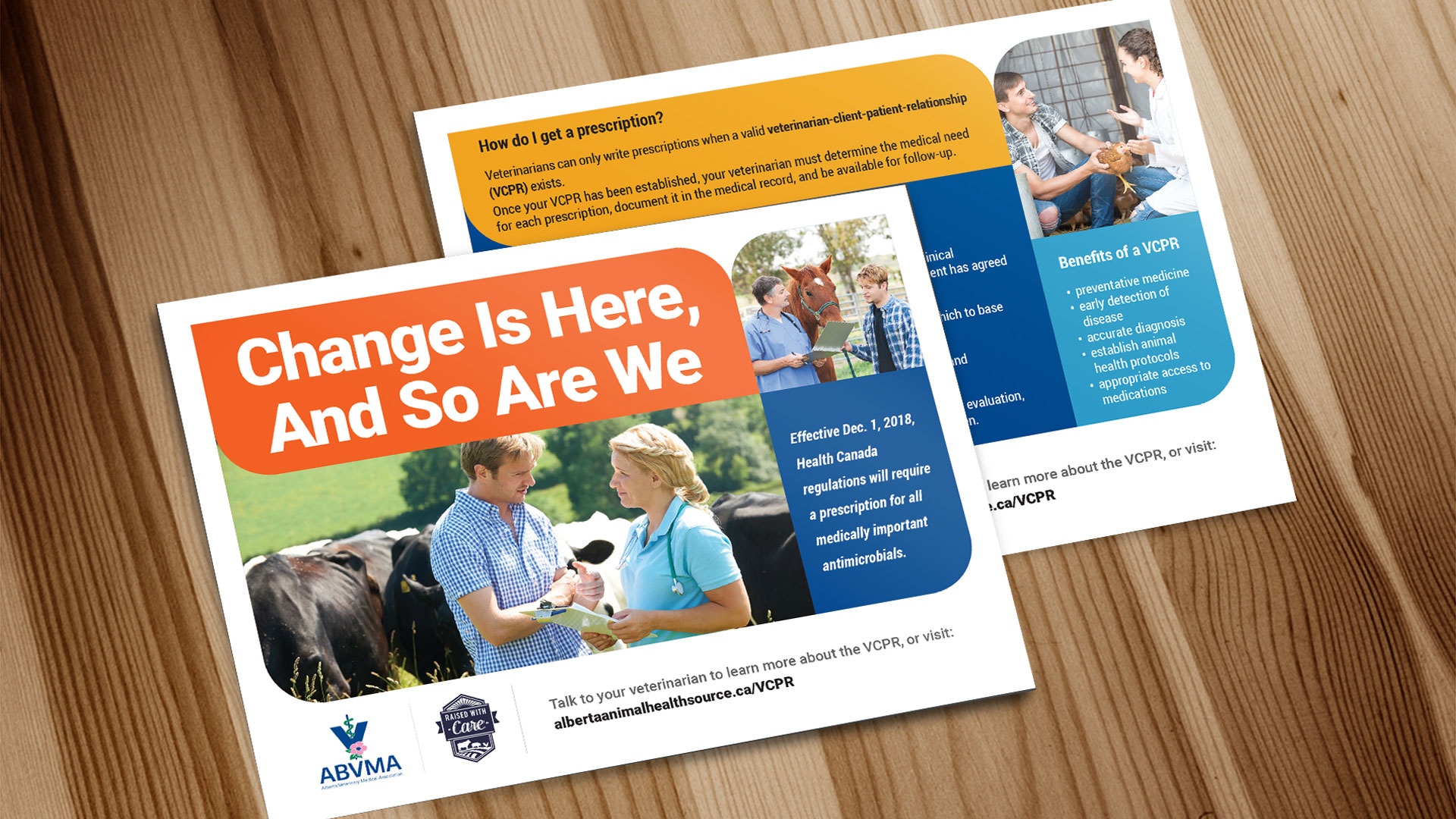 In 2012, the Alberta Veterinary Medical Association (ABVMA) sought ev+ AGENCY's help to create marketing and communications channels to support their vision of enhancing public engagement through digital and traditional means.
Rooted in our annual strategic planning for the ABVMA, ev+ AGENCY introduced multiple channels, both digital and traditional, to their marketing and communications workflow, building a relationship with the public and a positive perception of the profession by focusing on storytelling related to animal welfare; all aspects of responsible pet ownership; easy-to-understand public information about veterinary topics such as zoonotics, medical and cosmetic procedures; insights into the people behind the profession; and much more.

All of this continues to be disseminated with a focus on reach and engagement, which is measured and communicated to the client on a monthly basis, with the data being fed back into the strategy, as we continually refine and optimize the approach. The anchor of this effort is the Alberta Animal Health Source—a public and professional web resource that we designed on behalf of the ABVMA, for all aspects of the veterinary profession.
ev+ AGENCY has executed several award-winning campaigns for the ABVMA, including Raised with Care—a branded campaign to boost the profile of Alberta's commercial livestock producers.
Raised With Care: Stewards of the Land Documentary
One of the most important components of the Raised With Care Program is the Stewards of the Land Documentary ev+AGENCY produced on behalf of the ABVMA. The documentary highlights the collective stewardship effort needed to ensure food stays safe, animals stay healthy, and livelihoods in Alberta continue to prosper.
The project began by investigating the difficulties and hardships of change, while exploring ways producers and the veterinary community could work together to fight antimicrobial resistance.
What the filmmakers discovered was an industry of stewards who are already collaborating, innovating, and actively changing their practices, to protect the safety and sustainability of the food we eat, and this is the story that Raised With Care: Stewards of the Land tells.