People don't buy what you do, they buy why you do it
Your brand is so much more than a visual identity. It's an essence, a persona, a promise. It's something people connect with emotionally, an identity in which they see themselves.
Every branding project should start with research. What are the trends in your business? What are your competitors doing? Where do the opportunities lie? Who are your target and tertiary audiences? What has your business or organization done in the past that's worked? What's working now? What isn't working?
This is the crucial starting point for every branding project. Learn the lie of the land and form a plan, because if you don't understand where you're coming from, it's almost impossible to know where you need to go.
In the context of branding, the brand identity and creative concepts are so much more than a logo. Your brand identity is the sum of all the parts that give it a persona—things like values, your mission and vision, its promise of consistency and quality, and much more. It defines the "why" of what your brand is all about, and it invites people to connect with it on an emotional level.
The creative concept is the angle that allows you to reach all of your brand touch points—clients, stakeholders, customers, whomever—in a versatile and agile manner, and in a way that is scalable with the growth of your brand.
Having engaged in steps one and two of the branding process, you're able to view the development of your visual identity through a sharply focused lens. This means your brand's look and feel will be intentional, possessed of depth and meaning, and it will be warmly recognized by those who are loyal to it.
Execution is everything. Now that you've engaged in all the hard work of developing your brand, it's time to share it with the world. The trick of implementation is to make sure you get your brand in the right channels, with the right message, so that it conveys properly to your audiences.
Another crucial part of implementation is considering all the brand touch points, including staff. Every point of contact with your brand is crucial, whether it's a digital or traditional marketing piece, or your frontline workers who sell your products and deliver your services are brand touch points, and all must be consistent with the carefully crafted elements of your brand. If this task feels big, that's because it is, and it's why you need a strategy. And the need for strategy is why you need ev+ AGENCY.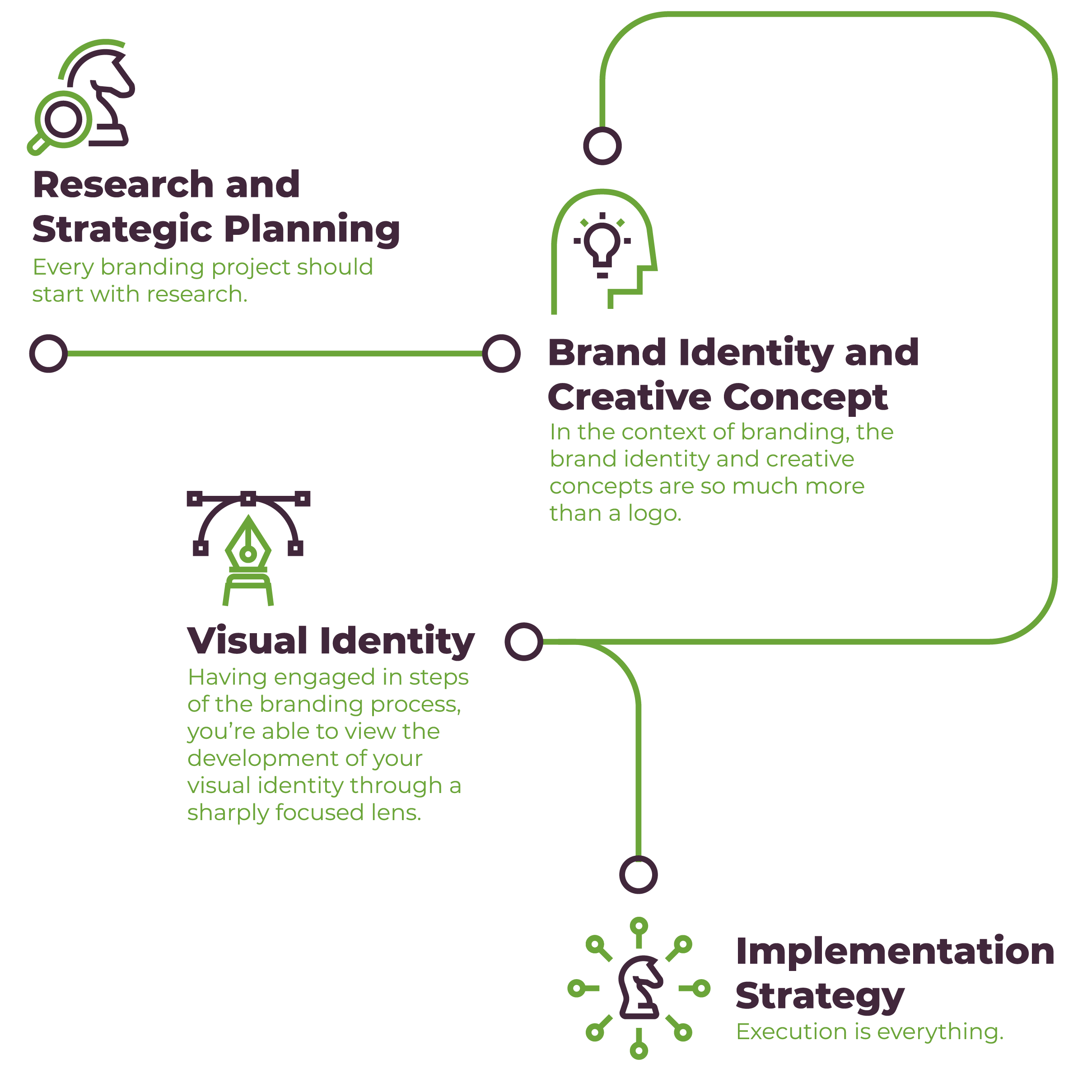 Having all of ev+ AGENCY's experience translated into a custom brand strategy, with ongoing management and consultation, has been pivotal for our company. They're great to work with.